Klient rozbił iPad A2123
iPad Air 3 to całkiem nowe urządzenie. Apple rozpoczął sprzedaż tych tabletów 18 marca 2019 r. Następnie do sprzedaży trafiły modele A2152, A2123, A2153.
Wszyscy staramy się, aby nowy gadżet był jak najdłużej. Ale miękkie aluminium można wygiąć, szkło to szkło, więc jak nie było mocne, można je rozbić.

Przede wszystkim próbowaliśmy wymienić tylko szybę wyświetlacza, bez dotyku.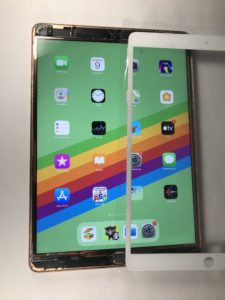 Zawsze wykonujemy naszą pracę z wysoką jakością, ponieważ nasza reputacja jest dla nas bardzo ważna.
Ale podczas sprawdzania czujnika dotyku okazało się, że uszkodzony dotyk. Drobne odłamki szkła przebiły czujnik i on zaczął słabo działać.
Nie można przykleić nowego szkła. Potrzebujemy nowego czujnika dotyku, więc czas naprawy nieznacznie się wydłużył.
Technik usunął uszkodzony czujnik dotyku i nowa część została dokładnie sprawdzona i przyklejona do wyświetlacza.
iPad Air 3 znów wygląda jak nowy i jest gotowy zadowolić swoich właścicieli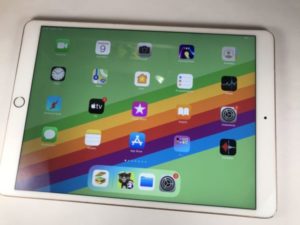 Tutaj możesz zobaczyć cennik naszych napraw iPadów